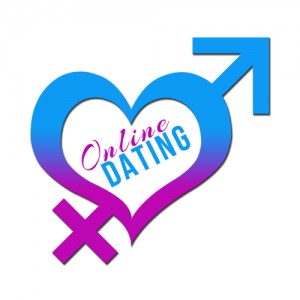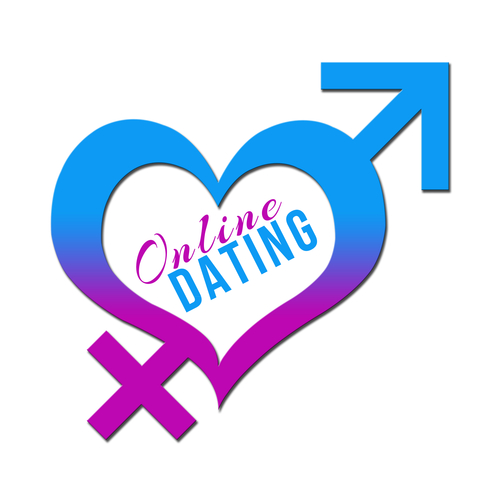 Many wonder, are free online dating sites the best dating sites, while others worry that the old adage "you get what you pay for" also applies to the search for love online.
Online dating is a 1.2 billion dollar industry that offers many choices and options for you. It beats waiting at a table for the next speed dating prospect to cause you grief.
With free online dating, you can just swipe on to the next potential guy without ever hearing his voice until you're ready to do so.
Choosing whether to go with free online dating sites or a paid ones will depend on you and your level of attention to the details.
So how's a gal supposed to know whether to go with a free site or pony up the dough for a paid site? Consider the following when making your choice.
Free Online Dating Sites Often Have More Members…
Free online dating sites are as budget-friendly as it gets and because of this they generally have more members, which also means more in the way of selection. The more people that use the site, the more people there are to choose from when looking for potential dates.
One popular free dating site boasts that they have over 3 million active users online every day. You can believe it! Online dating is big and who doesn't love a bargain? Again, the more members a site has, the more dates there are for you to choose from making your odds of finding someone a whole lot better.
Paid Dating Sites May Attract More Serious Members…
This is in no way to say that people who use free online dating sites aren't serious about finding love. But when someone takes the time to invest their hard-earned money into looking for love online that does indicate a certain level of seriousness and intention.
Chances are that a higher percentage of the members on a paid dating site are serious; keeping in mind that there are also fewer members. We tend to take things more seriously when we're invested, even if in this case invested refers to $39.99 or whatever the membership cost is.
Is Your Dating Criteria Especially Specific…
If you have some very specific criteria when it comes to the people you will or can date, such as religious views, income, or even body-type or race, then you might have to pay to date online. There are websites that are geared specifically to those looking for Jewish/Christian/black/plus size/millionaire singles, and most are not free.
Group specific sites put you in contact with like minded people which may make the investment worth every penny if certain things are important to you. Think about what matters the most to you in a partner. While we all have our preferences, there are certain attributes that are absolute deal breakers that you can't compromise on, like knowing that you want/need to marry within your culture or religion.
A paid dating site that caters specifically to that need may be more worth your while than a free dating site that is open to anyone. For some, it could be a matter of comfort, such as plus size women who would rather date on a site for BBWs (Big Beautiful Women) where the members prefer that body type.
Risk-Free Dating…
Financially speaking, you have nothing to lose when you use a free online dating site. It's basically risk-free in the sense that you can use the site as much as you want and not lose a penny should you decide that the site or even online dating in general, is not your cup of tea. Just be sure to read the fine print, which in this case is the member agreement.
Most free online dating sites are indeed free to use, but you may have to pay to use certain features. In some cases a free membership is only available for female members, and others might only let you contact a limited number or members before requiring that you upgrade to a paid membership.
Are Special Features Important to You…
As we just touched on in the point above, your money tends to buy you more features when it comes to online dating. Free sites offer less of the bells and whistles that paid dating sites do, such as detailed questionnaires to match compatibility scores; automatic matches; and search options, etc.
But how important are these to you? If you're completely clueless about what constitutes a good match for you, then a little extra help might be worth the money. If you're short on time and need all the help you can get to narrow down matches and shorten the time you spend searching and browsing member profiles, then a paid site might be better.
Otherwise, free online dating sites, even without all the extra features and services, are still easy to navigate and can put you in touch with potentially great guys. And if you have a good sense of what you want and don't want in a mate, then you can search accordingly and be selective in who you bother to contact, even on a free site.
To Sum It Up…
As you can see, there's really no right answer to the question 'are free online dating sites the best sites?', because it all comes down to you and your situation. Besides, who says that you have to choose one type over the other anyway?
When it comes to the search for love, the more opportunities you give yourself, the better. So my advice is to try a free and paid dating site to see what works best for you, and don't think you have to limit yourself if you don't want to.
As someone who's used their fair share of online dating sites, I can also tell you that you'll come across some "repeats" when perusing the paid and free dating sites out there. This is because people who are serious about finding love and embrace online dating usually create a profile on many different sites to increase their odds and meet more people.
There's certainly nothing wrong with taking the proverbial bull by the horn and doing all you can to get what you want.
With a little know-how and an open mind, any dating site has the potential to work for you if you give it a good try and make the most of what it has to offer, whether it costs you money or not.
Why Not Engage With Us While You're Here!
Please use our social media buttons below to share this article with the world wide web and leave a comment in our comments section telling us whether you agree, disagree or have something to offer that compliments the article. Thanks for your engagement.