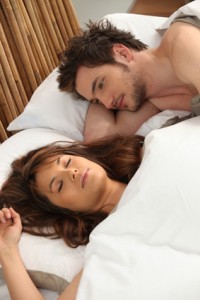 Hats off to the likes of Demi Moore, J-Lo, and the many other celebs who have shown the world that there's nothing wrong with older women dating younger men.
It's not that women haven't been doing it for ages, but having these shining (and incredibly sexy and powerful) examples have taken it from some sort of seedy or desperate cougar versus cub cliché to simply two people with an age difference coming together.
More and more older women are seeking to attract younger men because influential women are setting the standards by following their hearts and believing in themselves.
If you want to have the same success in dating younger men, even those considerably younger than you, then there are some tips that you should keep in mind.
Don't try to be young…
One of the reasons that the whole older women dating younger men thing has been rot with stigma is that often times the women doing it have given the impression that they're trying to be young. Going out of your way to try to look, act, or sound young will always backfire and leave you looking ridiculous. This is the case most of time that we try to be something we're not. Be yourself, as long as yourself isn't a frumpy woman who acts as if she needs to take life lying down because she's older. Be confident in who you are and what your extra years bring to the relationship since that's what attracted him to you in the first place.
Avoid acting like his mother…
Your age may give you some added wisdom, but treating him like you know better and mothering him is not the way to show off your experience. No guy wants to get romantic with his mom, so keeping the mom-like behaviour in check is extremely important. Don't offer advice unless he asks for it and be mindful of your tone so that you don't find yourself talking down to or scolding him.
Be honest about what you want.
It's easy to get caught up in the excitement of a new and exciting relationship with an equally new and exciting man, but you need to be honest with him and yourself about what you want from it. Realistically, a lot of younger guys see dating older women as a bit of a conquest. The last thing you want is to have your heartbroken because you've fallen in love with someone who's just looking for a fling or to break someone's heart because you led them on. If things have the potential to get serious, then you should also consider talking about what his hopes are as far as family planning goes. Depending on your age and his, babies could be a deal breaker if he wants them and you don't or perhaps can't even have them. Be upfront about the sort of relationship you're after, be it a serious commitment or casual fun.
Be confident in yourself…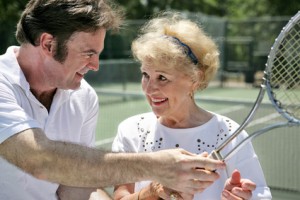 Confidence is often the first thing that attracts a man to an older woman. Don't worry about whether or not he's used to dating pretty young things with tight bottoms and perky bosoms. Don't let your age difference or silly notions about what younger men want get in the way of your confidence. Men who date older women are drawn to her self-assurance and the ability to really enjoy herself free of the hang-ups and inhibitions that plague a lot of younger women. So get out there and be yourself because you are what it is all about not some preconceived persona that beleaguers women of the past.
Know what's sexy…
This should go without saying for any woman, but it's especially important when dating a considerably younger man. The last thing you want to look like is the cliché that so many are familiar with, which is the old women wearing leopard print and leather with neckline down to there and makeup that would give a cabaret drag queen a run for his money. Sexy doesn't have to mean showing more skin than you're comfortable with or caking on makeup to try to appeal to a man. What's sexy is wearing clothes that highlight your best features and make you feel incredible, and makeup that enhances your beauty as opposed to concealing it in the name of wanting to look young or like what you think he'd want. Looking like the best possible version of yourself is sexy. Period.
Keep your insecurities in check…
This can be hard to do when ladies are forever hearing that men prefer younger women. Don't let your insecurities get the better of you or you risk ruining a good thing. Unless he has given you reason not to trust him—in which case you should say sayonara—don't just assume that he'll cheat or leave you for a younger woman. If you find yourself unable to get past these insecurities, then you need to focus less on a relationship and more on yourself.
Have fun…
This should go without saying, but sadly, women can get a little jaded and even miserable with age. Yes, as an older woman you've got maturity on your side, but this doesn't mean having to be all buttoned-up and so worried about practicalities that you forget to have fun. Enjoy dating and all the excitement it brings! Make the most of every moment because you deserve to have fun, and as an added bonus, being able to let loose and enjoy yourself makes you attractive to everyone around you.
To sum it up…
As far as dating advice goes, it's not all that different for older women dating younger men. Confidence is incredibly sexy regardless of age and men will always prefer being with women who are self-assured and easy to be around. Put your best self forward and don't get hung up on trying to appear younger. Men who date older women are attracted to many of the qualities that come from having more life experience, so embrace your age and who you are instead of focusing on trying to look, sound, or act younger.
Why Not Engage With Us While You're Here!
Please use our social media buttons below to share this article with the world wide web and leave a comment in our comments section telling us whether you agree, disagree or have something to offer that compliments the article. Thanks for your engagement.